A small hotel with a big heart!
This is one of the hotels you can include in your package.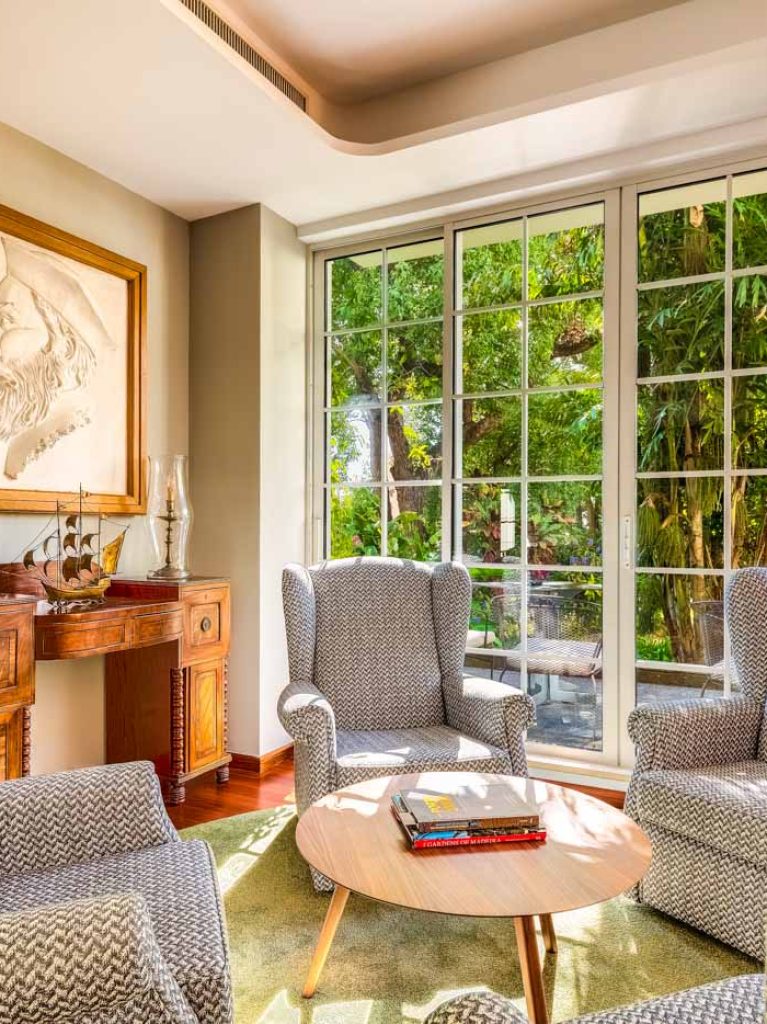 The
Quintinha de São João
, a property wonderfully integrated into the island's landscape, is a perfect example of the old and existing typical Madeiran Quintas that were previously located on the outskirts of the city of Funchal on the Island of Madeira.
For unknown reasons, the original far-reaching Quinta was divided into various lots; one of which was the "Quintinha de São João". The present owner, José Barreto, saw the profitability of enriching an unused area, which induced him to build the Quintinha de São João on an expanse of land that clearly captures and embraces the true ambience
of old Madeira residences.
Each room has a separate open-plan living and sleeping area, providing an expansive space of comfort. Combining the use of wooden furniture, pastel tones and natural light, the result is an atmosphere of total relaxation.