Levada das 25 Fontes is one of the most popular levadas in Madeira Island. Its name does justice to the number of fountains or small waterfalls that it is possible to count when you reach the place.
Starting from Rabaçal towards the 25 Fontes, the path reveals wonderful landscapes and sensations. Along the way you can appreciate a wide variety of endemic species of flora and fauna of the Region. Enjoy the contact with nature and absorb everything it has to offer!
When you arrive at the 25 fountains, enchant yourself with the landscapes and all the surroundings, such as the waterfalls gushing towards a magnificent lagoon. Take a break and open your mind. Some people dive into the icy waters!
After enjoying the 25 fountains, continue towards the risk, where you can admire a splendid waterfall. Finish the route with a visit to Casa do Rabaçal, which seems tiny in the face of the imposing mountains that surround it. Take the opportunity to regain strength with a snack or simply to relax.
Rabaçal is a unique and magical place, full of waterfalls, fountains, lakes and much more! Come and discover it!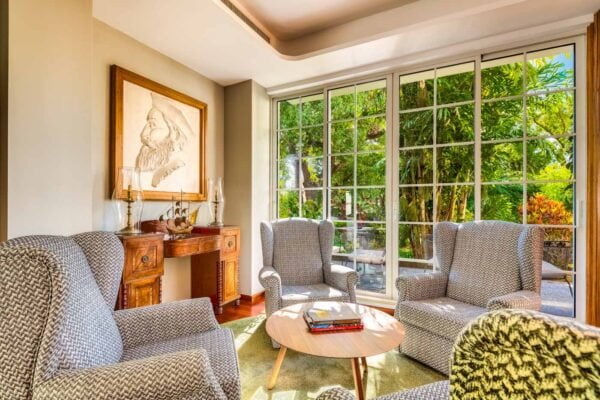 Discover the fascinating history and vibrant culture of Madeira through the delightful heritage hotels offered by Madeira Selection. These special accommodations combine the charm of the past with modern conveniences,
Read More