Ribeiro Frio is a place famous for its many attractions. Here visitors will find a beautiful visitable garden, a famous trout nursery and the start of two extraordinary walks.
As for this particular trail, it is without a doubt one of the most beautiful in Madeira, where you can appreciate the true natural heritage of this island, as the trail is full of endemic species of flora and fauna of Madeira. The magnificent green of all the vegetation fills the eyes and soul of walkers, enveloping them in a peaceful and serene environment. The sun's warm and luminous rays stubbornly infiltrate the laurel trees and other plants typical to this area.
On this placid walk, the hiker goes alongside the levada which gently carries water along the whole length of the trail. Here and there we catch sight of trout, which swim and try to hide when they sense our presence. Here and there a chaffinch appears waiting for the generosity of those passing by, to share some of its snack.
An experience from another world, that is worthwhile.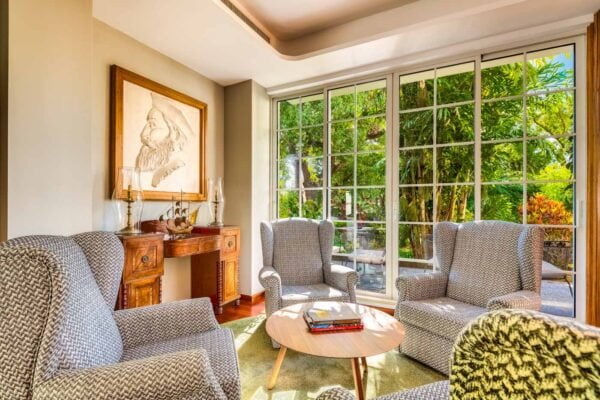 Discover the fascinating history and vibrant culture of Madeira through the delightful heritage hotels offered by Madeira Selection. These special accommodations combine the charm of the past with modern conveniences,
Read More